The gained on Wednesday, hitting a 2-1/2 month high, posting its strongest month since November 2016, after Donald Trump won the presidential election.
Starting on June 6, and escalating after the Federal Reserve blindsided markets when the central bank indicated it was quickening its pace to higher interest rates, the dollar has risen 2.25%. Today's advance may suggest investors expect Friday's US data will be robust, extending the overall rising trend for this metric since it bottomed in December 2020.
Should that occur, it would support the developing narrative that a V-shaped economic recovery is in process.
The dynamic on the dollar's technical chart tells a similar story.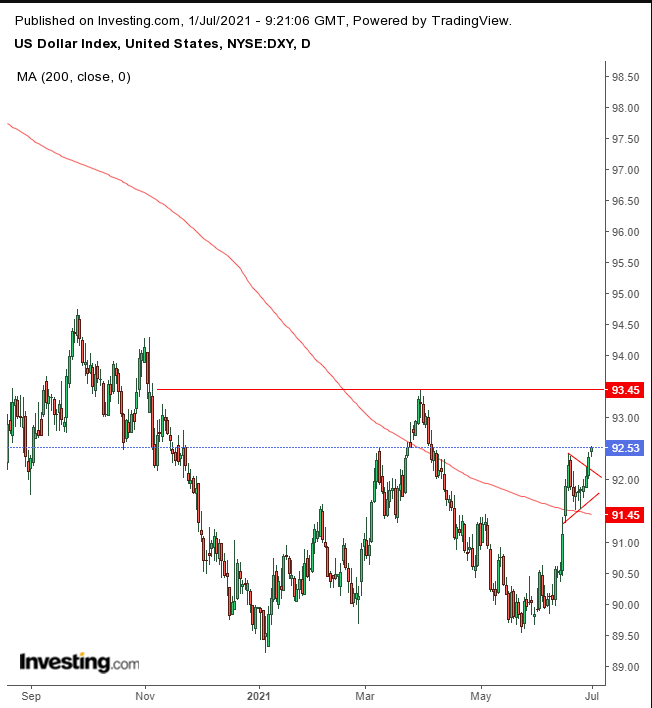 The dollar opened higher yesterday, extending its advance for a seventh straight day, the longest period of appreciation for the currency in quite some time. It is completing a possible bullish pennant, right after crossing the 200 DMA which is being used as a base,…