It's been a very exciting year for investors, but most would say not in a good way.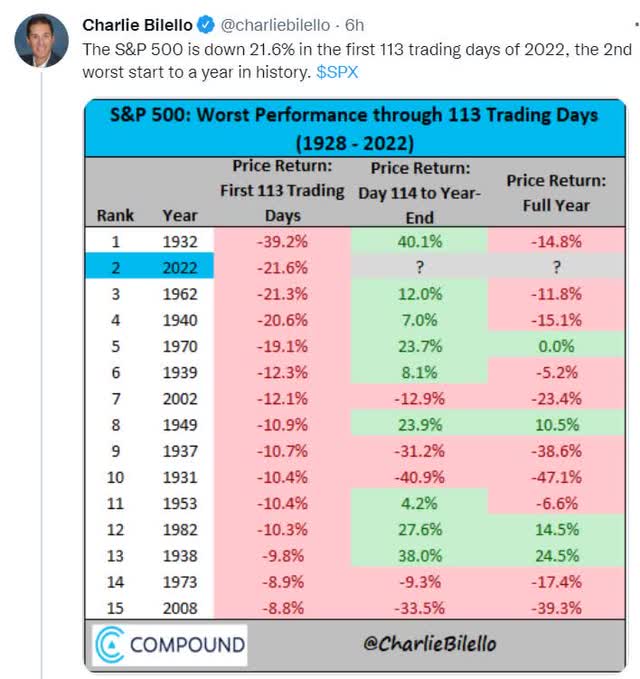 The market recently bottomed at -21.6% YTD, making it the 2nd worst start to the year in US market history.
Naturally, most investors want to know how bad will this pain get and how long will the markets fall?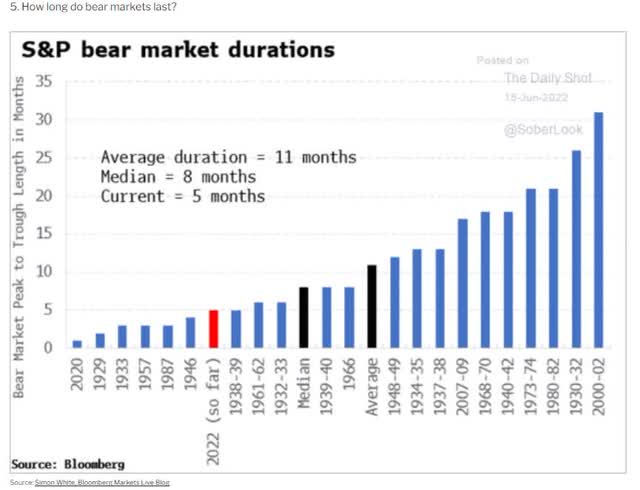 Historically speaking the median bear market sees stocks fall for 8 months and we've been falling for five.
The average bear market decline is 11 months with the longest in history being the tech crash's 31 months.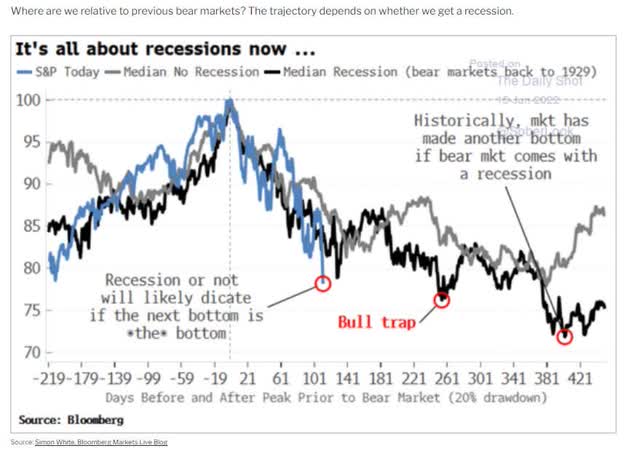 Looking back at every bear market since 1929, we can see that we MIGHT or might not have already bottomed, depending on whether or not we get a recession in 2023.
We've had three bear market rallies so far and the average recessionary bear market has four before finally bottoming.
Time Frame

Historically Average Bear Market Bottom

Non-Recessionary…