The Pixel 6 is Google's affordable flagship phone for 2021 and proves to be a leader in the field with a top-class camera and a new advanced chip at its heart – while undercutting most of the competition on price.
The phone costs £599 ($599/A$999), which is £250 less than the Pixel 6 Pro, while still offering 90% of what you get with Google's top model.
It has a 6.4in 90Hz OLED screen that is flat, not curved at the sides. The display is slightly less sharp, slower and smaller than that on the 6 Pro, but is still very good with excellent brightness and viewing angles.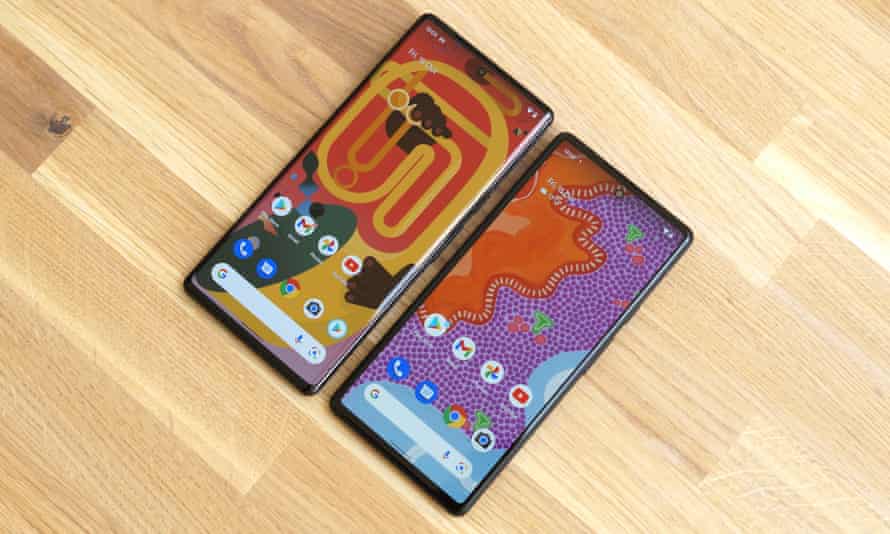 The sides are painted black aluminium, the back is glass, and there is a large camera bar design similar to the 6 Pro. Despite the reduced screen size the Pixel 6 is not a small phone and is only 1.1mm narrower and 3g lighter than its bigger…