November 20, 2021 – West Bend, WI – The property, 1116 N. Main Street in West Bend, formerly home to Park-Way Frozen Custard has been sold. The 7,332-square-foot parcel is known as the Pinewood Neighborhood Shopping Center.
The property was previously owned by RE Investment Properties, which has ties to Ron Gundrum. He purchased the lot in 1996 and sold Oct. 25, 2021 to Michael and Kelsey Bardenwerper of Kewaskum.
The entire commercial lot is 57,499-square feet and sits on 1.320 acres.
The land is assessed at $180,900, improvements $538,800 for a total value of $719,700.
The parcel sold for $840,000.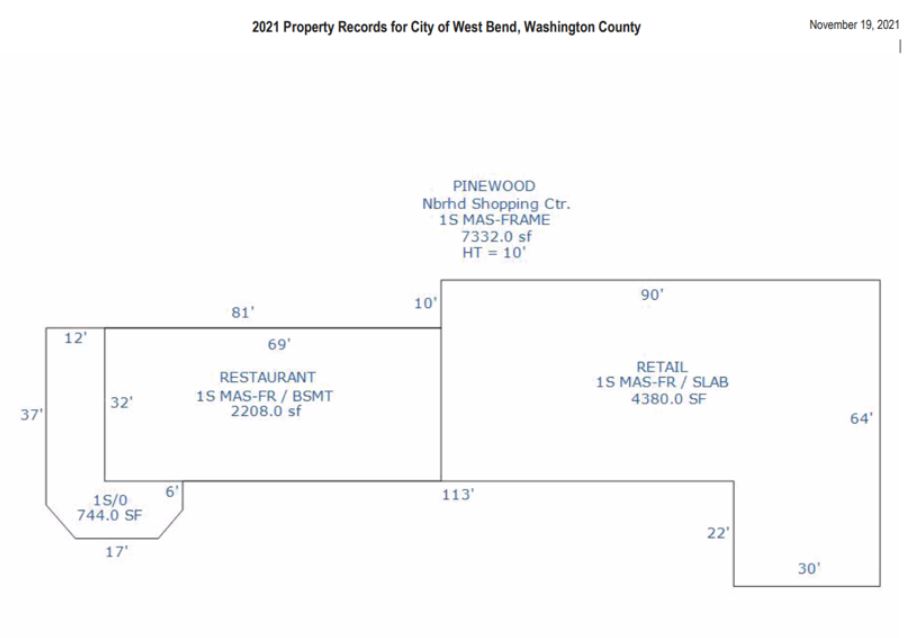 There is a lot of history on that little location.
In 1946, Roland Jaeger returned from the war and set to work opening a custard stand and restaurant; the Park-Way Frozen Custard Drive In was born.
It was located on the north edge of town. An advertisement from the Historical Society shows the Park-Way next to West Bend City Park on the corner of Park…